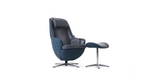 DETAILS
While most massage chairs feel amazing, they don't leave much room in your home for moving around. But the Modern was built to slide seamlessly into your décor, so you could slide into a soothing massage without first, having to build a second home to store it in. Precision Mechanics, Ergonomics and Stylish Design all merge together for the nourevolution in at-home-massage.
FEATURES
Total Spine Rollers Massage from Neck to Lower Back with 35 Deep Pressure Kneads/Minute
Multiple Setting Control for Full Body or Spot Massage
Triple Airbags Massage Hips and Glutes
Heating Functionality for Greater Relaxation and Relief
45 Degree Swivel, and Ottoman
High Quality Genuine Leather Upholstery
DIMENSIONS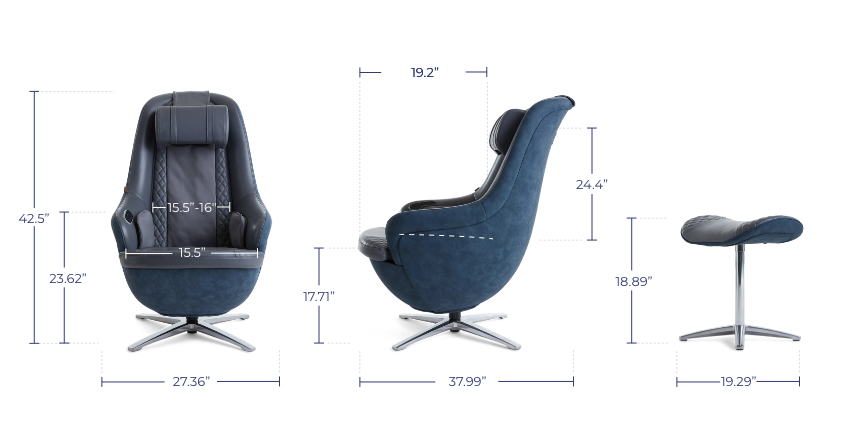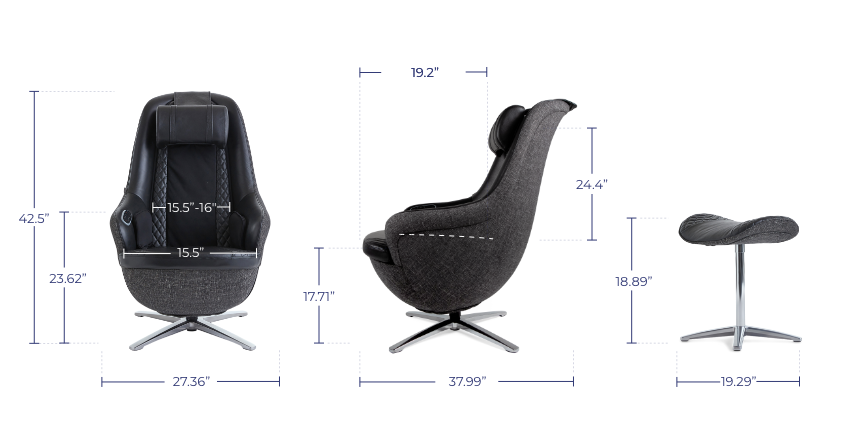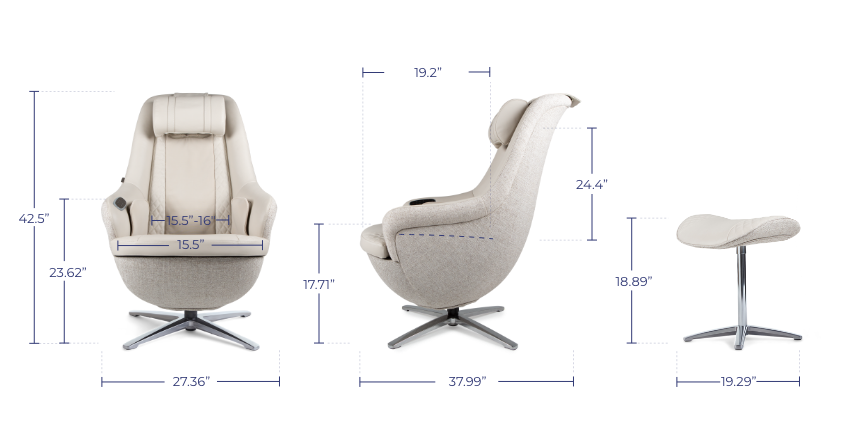 • Width 26.5" x Height 42.5" x Depth 39.5"
CONSTRUCTION
Massage Chair / Stylish Lounge Chair
Seat To Floor 18.5 Inches / Depth 19.2" / Width 15.5-16"
Chair Weight 67.7 lbs / Holds 250 lbs
Minimal Assembly (simply attach the base)
*1-year base warranty. Visit nouhaus.com/warranty for more info.
["$1,799.99","$1,799.99","$1,799.99"] {"cart":{"is_show_recommend":false,"is_have_confetti":true,"is_continue_button":true},"colors":{"primary_color":"#7c43ff","background_color":"#ffffff","text_color":"#32245e","highlight_color":"#FF0101","progressBarBackground_color":"#deddeb"},"banner":{"is_desktop_show":true,"is_mobile_show":true,"is_desktop_progress":true,"is_mobile_progress":true,"is_desktop_text":true,"is_mobile_text":true,"targeting":"all","is_have_close":true,"z_index":100,"offset":0}} ["$1.00"] ["$1.00 USD"] /cart /