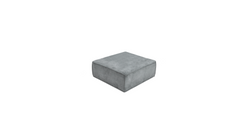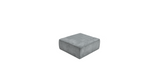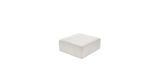 DETAILS
Contemporary Couches For Living Room Life.

Sectional couches for living room like Cubric, don't come along every day.
Simply add an Ottoman or many Ottomans to your Cubric Double or Triple.
With its fun block game design and numerous configurations, there are no limits to what this living room set can become once inside your home.

Whether it's a private sofa with chaise, small sectional couches or corner sofa for small spaces, right up to a large l shaped sectional couch, Cubric configures to your command, and without back breaking work.
And that's not all this modular couch loves to do. With the adjustable backrest you can turn any section of your Cubric into extra deep couches, and back again into narrow couches and sofas.
FEATURES
Add Ottomans to Create the Perfect Modular Cubric Sofa
Available in Plush Woven (Light Grey and Pearl) and Woven (Sage)

Plush Couch Colors Come With extra Fabric Protection

Also Available in Thick Woven Sage. Wipe Clean with a Dry Cloth
Ottoman will Arrive in 1 Carton
Acts as a Seat, Footrest, Table or Even a Place to Pile Your Clothes in Your Closet!

1-Year Warranty* (See Warranty T&C's)

DIMENSIONS
• Width 39.37" x Depth 34.25" x Height 16.54"
CONSTRUCTION
Plush Woven (Pearl & Light Grey) / Woven (Sage)
40.16 x 34.45 x 17.32 in (for ottoman)

*1-year base warranty. Visit nouhaus.com/warranty for more info.