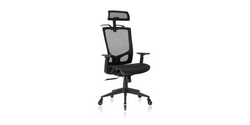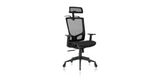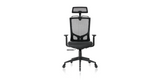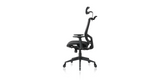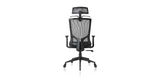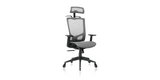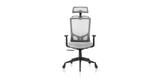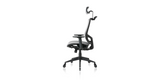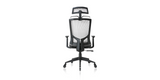 DETAILS
Until now, the humble task chair was pushed to the side of the room, or under desks as the "cheap, basic" way to sit for a few hours. But we discovered (after building our ErgoDRAFT) that it didn't take much to turn a space saving basic into comfortable all-day long seating. Task… meet ergonomics!
FEATURES
High Back Design for Total Thoracic Support
Height Variable Arms: Adjust and lean with secure vertical and horizontal strength
2D-Adjust Headrest: Adjusts up and down with ErgoTilt for ideal neck placement
135 Degree 2:1 Synchro Recline: For Combined Backrest and Seat Adjustment, with Recline Lock
Built-In Bag / Coat Hanger
Class-4 Heavy Duty Hydraulic Gas Lift
DIMENSIONS
• Width 25.98" x Depth 25.39" x Max Height 48.62" 
CONSTRUCTION
Ergonomic Office Chair / Task Chair
HD ElastoMesh and Soft PU Coated Armrests
5-Point Heavy Duty Nylon Wheelbase
5'4" – 6'2" (See Diagram for Exact Measurements)
*3-year base warranty. Visit nouhaus.com/warranty for more info.
["$279.99,$329.99","$279.99,$329.99"] {"cart":{"is_show_recommend":false,"is_have_confetti":true,"is_continue_button":true},"colors":{"primary_color":"#7c43ff","background_color":"#ffffff","text_color":"#32245e","highlight_color":"#FF0101","progressBarBackground_color":"#deddeb"},"banner":{"is_desktop_show":true,"is_mobile_show":true,"is_desktop_progress":true,"is_mobile_progress":true,"is_desktop_text":true,"is_mobile_text":true,"targeting":"all","is_have_close":true,"z_index":100,"offset":0}} ["$1.00"] ["$1.00 USD"] /cart /