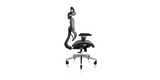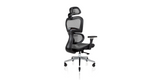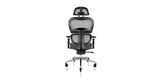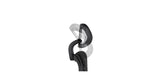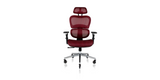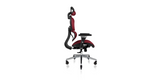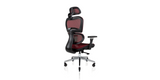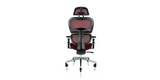 DETAILS
For a chair that goes beyond ergonomics, one that conforms to your body and your life, take a seat with the Ergo3D. The 4D-Orbital Armrests glide and tilt to a perfect and precise position, while our unique 'Just-For-Me' Lumbar Support System adjusts and hugs your back into perfect alignment to reduce compression and pain. The Ergo3D is so comfy, you'll forget you're even working.
FEATURES
4D-Orbital Armrests: Glide forwards, back, sideways, up and down, and pivots left and right
'Just-For-Me' Lumbar Support: Adjusts as you shift position for optimized back support
Breathable Soft HD ElastoMesh: Optimal airflow to reduce sweating and sticking
2D-Adjust Headrest: Adjusts up and down with ErgoTilt for ideal neck placement
135 Degree Super Lounge Recline With Recline Lock
Class-4 Heavy Duty Hydraulic Gas Lift
DIMENSIONS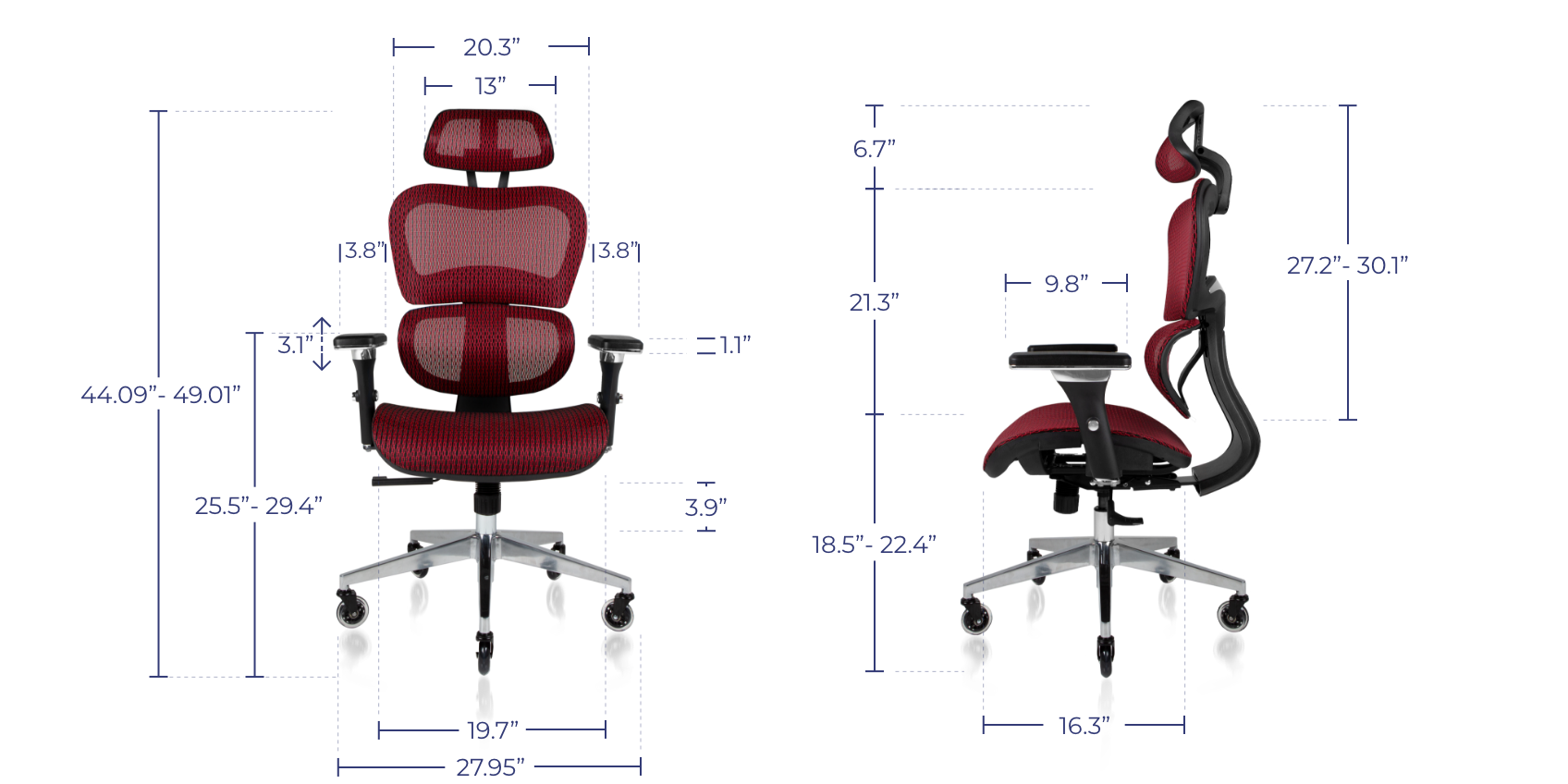 • Width 27.95" x Depth 27.16" x Max Height 49.01" 
CONSTRUCTION
HD ElastoMesh Back and Seat with Soft PU Coated Armrests
5-Point ADC12 Aluminum Wheelbase
5'4" – 6'1"
(See Diagram for Exact Measurements)
W33.8" x D27.5" x H12.6" in
*3-year base warranty. Visit nouhaus.com/warranty for more info.
["$369.99,$399.99","$369.99,$399.99","$369.99,$399.99","$369.99,$399.99"] {"cart":{"is_show_recommend":false,"is_have_confetti":true,"is_continue_button":true},"colors":{"primary_color":"#7c43ff","background_color":"#ffffff","text_color":"#32245e","highlight_color":"#FF0101","progressBarBackground_color":"#deddeb"},"banner":{"is_desktop_show":true,"is_mobile_show":true,"is_desktop_progress":true,"is_mobile_progress":true,"is_desktop_text":true,"is_mobile_text":true,"targeting":"all","is_have_close":true,"z_index":100,"offset":0}} ["$1.00"] ["$1.00 USD"] /cart /