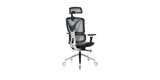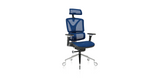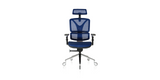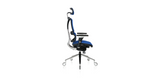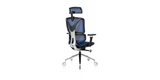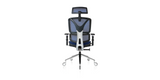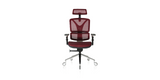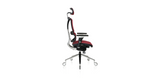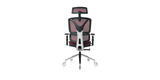 DETAILS
Search Ergo3D on Google and you'll find our popular chair in all the top 10 office chair lists on page one! And you can see thousands of people online reviewing and raving about it. So, because you loved it so much, we decided to create a functional luxury upgrade with smooth, silent Nouhaus PRO Wheels and adjustable everything! It was an already great chair, but now it's even better!
FEATURES
4D- Directional Armrests: Glide forwards, back, sideways, up and down, and tilt

'

Dynamic Lumbar Support: Adjusts as you shift position for optimized back support

Seat Depth: Slides forwards and back for ideal seat depth position

Nouhaus PRO Wheels! Wheels that glide smooth and fast!

Breathable Soft HD ElastoMesh: Optimal airflow to reduce sweating and sticking

2D-Adjust Headrest: Adjusts up and down and Tilts Back and Forwards for ideal neck placement

2:1 Synchronized Weight Sensing Multifunctional Line Mechanism with Recline Lock

Class-4 Heavy Duty Hydraulic Gas Lift
DIMENSIONS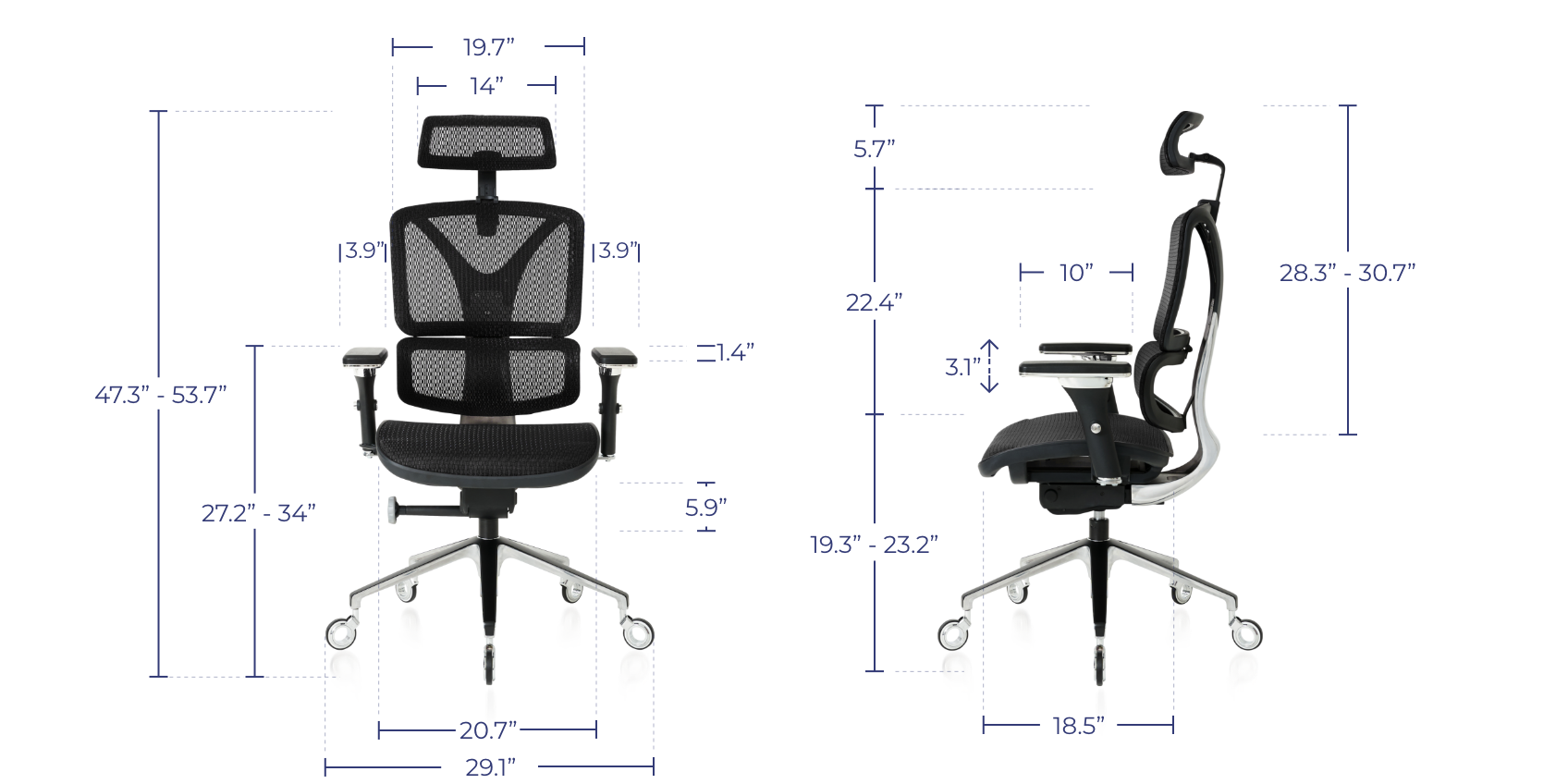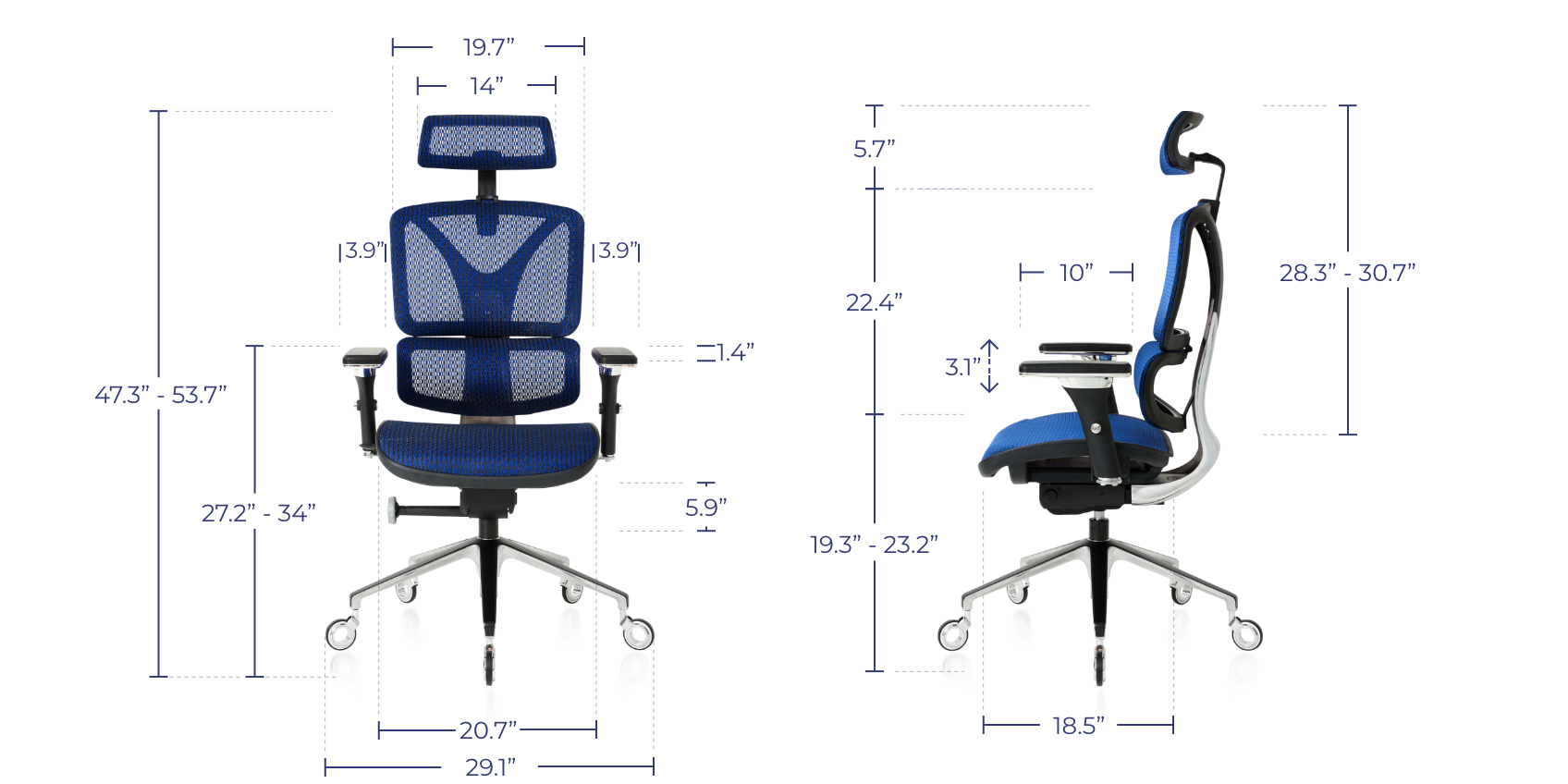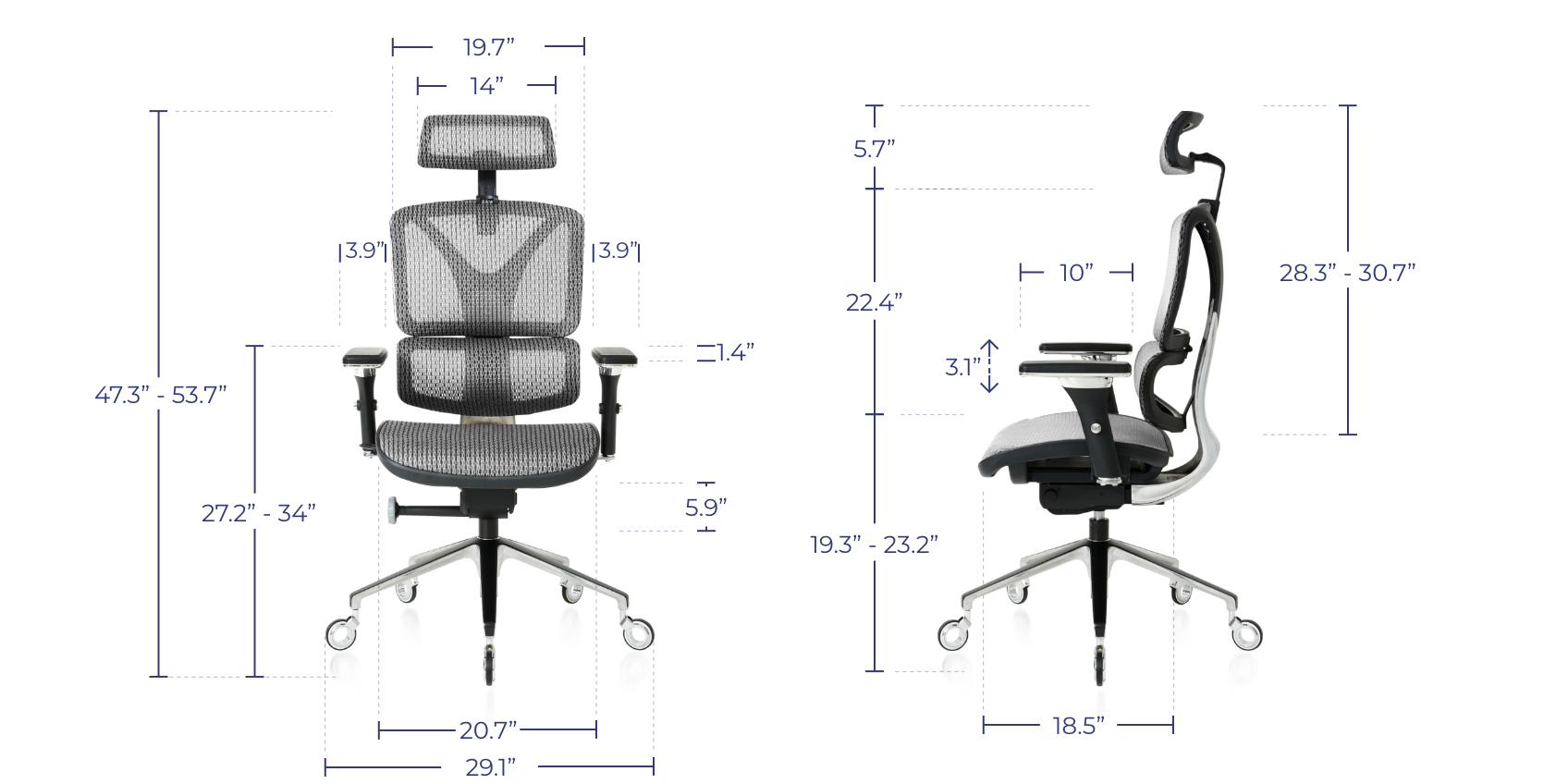 • Width 27.16" x Depth 27.16" x Max Height 49.80" 
CONSTRUCTION
Ergonomic Office Chair / Home Office Chair
HD ElastoMesh Back and Seat with Soft PU Coated Armrests
5-Point Aluminum Wheelbase
5'4" – 6'2"
(See Diagram for Exact Measurements)
W35.03" x D27.55" x H16.53
*3-year base warranty. Visit nouhaus.com/warranty for more info.
["$699.99,$799.99","$699.99,$799.99","$699.99,$799.99","$699.99,$799.99"] {"cart":{"is_show_recommend":false,"is_have_confetti":true,"is_continue_button":true},"colors":{"primary_color":"#7c43ff","background_color":"#ffffff","text_color":"#32245e","highlight_color":"#FF0101","progressBarBackground_color":"#deddeb"},"banner":{"is_desktop_show":true,"is_mobile_show":true,"is_desktop_progress":true,"is_mobile_progress":true,"is_desktop_text":true,"is_mobile_text":true,"targeting":"all","is_have_close":true,"z_index":100,"offset":0}} ["$1.00"] ["$1.00 USD"] /cart /