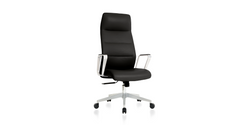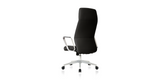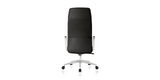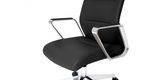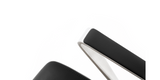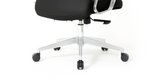 DETAILS
For those of us who don't need all the bells and whistles of an ergonomic chair, but instead, want a luxury 'leather chair' experience, The Nouhaus Schedule delivers right on cue. Strong and sleek, soft and with synchronized tilt it's just the right blend of function and form for your space to simply sit.
FEATURES
Strong and Sleek Fixed Geometric Armrests

With XL PU Casters. Larger, smoother and quieter than regular casters

 High Grade PU Leather – More durable and won't scratch or flake
135 Degree 2:1 Advanced Synchro Motion Mechanism. More seat room for longer legs

Class-4 Heavy Duty Hydraulic Gas Lift
DIMENSIONS
• Width 24.80" x Depth 22.83" x Max Height 50.78
CONSTRUCTION
Office Chair / Home Office Chair / Desk Chair
5-Point ADC#12 Aluminum Wheelbase
5'4" – 6'2"
(See Diagram for Exact Measurements)
W36.02" x D27.36" x H13.58"
*3-year base warranty. Visit nouhaus.com/warranty for more info.
["$349.99,$399.99","$349.99,$399.99"] {"cart":{"is_show_recommend":false,"is_have_confetti":true,"is_continue_button":true},"colors":{"primary_color":"#7c43ff","background_color":"#ffffff","text_color":"#32245e","highlight_color":"#FF0101","progressBarBackground_color":"#deddeb"},"banner":{"is_desktop_show":true,"is_mobile_show":true,"is_desktop_progress":true,"is_mobile_progress":true,"is_desktop_text":true,"is_mobile_text":true,"targeting":"all","is_have_close":true,"z_index":100,"offset":0}} ["$1.00"] ["$1.00 USD"] /cart /